Terms of use (AGB)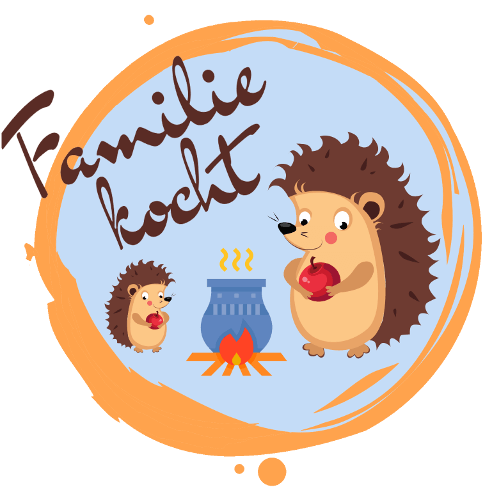 Updated 27 January, 2021
Preface
Welcome to https://www.familiekocht.com!
Please read the following terms of use applicable to every visitor to the https://www.familiekocht.com website (hereinafter referred to as the "website"). By using this website you implicitly declare your agreement with these terms of use. The owner of the website reserves the right to change, delete or add to the information on this website at any time without prior notice.
§1 scope
1. The following conditions apply to the use of the familiekocht.com website (hereinafter "website"). In order to use the website, it is important that you as a user accept the following provisions.
2. By using our website, you agree to the terms of use of our website. With your consent, you guarantee us that you will not create any contributions that violate the terms of use.
3. The subject of familiekocht.com is the following:
The provision of recipes for cooking and baking dishes, as well as the provision of information and offers on everything to do with the kitchen and family. - The evaluation and commenting of existing recipes. - Submitting your own (user) recipes.
§ 2 contact details and legal information
If you have any questions about our website, you can contact us using the following contact details:
Volker D. Pallas
Johann-Strauss-Weg 18
71254 Ditzingen
Germany
Email: [email protected]
Sales tax identification number: DE328614085
Responsible for editorial content according to § 55 paragraph 2 RStV: Volker D. Pallas
§ 3 Availability of the website
1. familiekocht.com is available 24 hours a day. However, there may be times when there are interruptions in availability due to maintenance that is required for the system. Interruptions in availability can occur, among other things, due to force majeure or other causes for which familiekocht.com is not responsible, such as willful intent or gross negligence.
2.familiekocht.com points out:
that it is technically impossible to provide the website free of errors of any kind and that familiekocht.com therefore assumes no responsibility for it,
that errors can lead to the website being temporarily switched off,
that the availability of this website depends on conditions and services beyond the control of familiekocht.com, such as the transmission capacities and telephone connections between the individual participants. We are not responsible for any disruptions in this area.
§ 4 discussion forums
As far as familiekocht.com offers discussion forums temporarily or permanently on its website, the participants in the discussion forums are expected to observe the usual rules of communication such as mutual respect. Visitors may not distribute or publish any offensive, possibly degrading, foul, indecent, defamatory or obscene materials or materials that violate the intellectual property rights of third parties.
§ 5 Electronic Communication
When you use any of the familiekocht.com services, or send us emails, text messages or other communications from your computer or mobile device, you are communicating with us electronically. We will communicate with you electronically in various ways, for example via email, text messages or by publishing electronic messages or other communication on our website or within the scope of other services from familiekocht.com. For contractual purposes, you agree to receive electronic communication from us and that all consents, notifications, publications and other communication that we communicate to you electronically do not require a written form, unless mandatory legal regulations require another form of communication.
§ 6 Copyright and database rights
1. All content contained in or provided by a familiekocht.com service, such as text, graphics, logos, button icons, images, audio clips, digital downloads and data collections, is owned by familiekocht.com or by third parties who deliver content or make it available on the website and is protected by German copyright law and database law.
2. The entire stock of content that is contained in a familiekocht.com service or is made available by it is also the exclusive property of familiekocht.com and is protected by German copyright law and database law.
3. You may not systematically extract and / or reuse parts of a service from familiekocht.com without our express written consent. In particular, without the express written consent of https://www.familiekocht.com, you may not use any data mining, robots or similar data collection and extraction programs to extract any essential parts of a service from familiekocht.com for reuse (regardless of whether it is one-off or multiple). Furthermore, without the express written consent of familiekocht.com / Volker D. Pallas, you may not create and / or publish your own database that contains essential parts of a service from familiekocht.com.
§ 7 Submission of your own recipes for publication on familiekocht.com
If a user submits a recipe for publication on familiekocht.com via the provided web form, he confirms acceptance of the terms of use including the following regulations. It is technically not possible to send the prescription without giving your explicit consent by ticking the box (mandatory field).
The user declares that the transmitted recipe was developed by himself or that it was modified so significantly from a common recipe that it does not infringe any copyrights or other rights of third parties.
The images (photos) of the recipe transmitted via the recipe form were created by the user and do not infringe any third party rights. The copyright lies solely with the user who provides the images as part of the recipe transmission to familiekocht.com.
The transmitted images should not contain any people or body parts, no unnecessary product placement or other labels and should meet the quality standards as far as possible:

Size at least 800 pixels
good exposure
good sharpness

If the transmitted images or texts violate the rights of third parties, the transmitting user releases the familiekocht.com (Volker D. Pallas) portal from all third-party legal claims and is obliged to pay any costs incurred by familiekocht.com (Volker D . Pallas) arise to take over.
familiekocht.com may dispose of the images as long as the use or use does not exceed the following framework.
Any use of the images that violates this requires the written consent or approval of the rights holder.
The purchaser (familiekocht.com) is granted a right to use the images by the rights holder for the following purpose:
The purchaser's right of use includes the processing, reproduction and modification of the images with all currently and future technical means.
The purchaser may publish or distribute the images worldwide in the media (e.g. print, online, social media) known at the time they were made available by the user. This includes in particular written, audiovisual, electronic and digital media.
The rights holder authorizes the acquirer to distribute or use the images within a private and public framework and also for commercial use.
The purchaser also assures that the publication, distribution and general use of the images in no way violates the rights of the person shown.
The granting of usage rights is unlimited in time.
The rights holder grants the purchaser the simple and non-exclusive right of use, commercially and editorially, to the images and texts, as well as all other associated properties of the transmitted recipe free of charge.
In addition, the user still has the right to use and distribute his texts and his own images.
If the user so wishes and provides a link to their own website or blog in the submission form, this link (backlink) can be placed on their respective recipe page. The prerequisite for this, however, is that the target page transmitted is a customary private or competitive web presence and not spam. See also §13 - Links to other websites. If, during random checks, we discover that a link could be harmful to familiekocht.com, we reserve the right to remove the link without prior notice. We would like to point out at this point that we are particularly pleased about contributions from and links to other food blogs or topic-related pages and that we do not remove them for reasons of competition. We are convinced that there should be enough space for diversity on the internet.
§ 8 Participation of users in revenue through user recipes
familiekocht.com intends to establish an innovative participation model for the single pages with user recipes and is currently developing this. Our claim is to expand our offer for vegetarian and vegan recipes with user recipes. In contrast to common "reward systems" at Web 2.0 portals (e.g. with Likes), we are of the opinion that, in addition, commercial participation can also be attractive and fair.
The (technical) traceability of sales, for example advertising revenue, is limited to the individual page (URL) of the recipe set, for example https://www.familiekocht.com/joghurt-muffins/ and does not extend to other pages of familiekocht.com or other websites, print and digital media on which there is a link to the recipe page, an application for the recipe page or a preview of the recipe (e.g. on category pages or in the search). Only direct advertising income on the individual page (URL) can be technically assigned to the user who submitted the recipe to familiekocht.com for publication.
Not all advertisers or their intermediaries offer an evaluation of the exact source address (URL) that is responsible for sales. This includes, for example, the Amazon partner program and this restriction is partly due to technical reasons. familiekocht.com does not preclude placing this type of advertising or affiliate links on user recipe pages. However, in line with the overall concept of participation, we strive primarily to use funds that fulfill the purpose (e.g. Google Adsense ads and other affiliate programs)
There is no legal entitlement to participation. Rather, it is an express declaration of intent by familiekocht.com to carry this out to the best of its knowledge and belief, as well as technical possibilities.
The exact level of participation is still to be determined and is envisaged between 40 and 50%. We use the remaining amount for the operation and further development of familiekocht.com
The rights granted in §7 in the context of prescription transmission have no direct reference to the intended participation in advertising income. The prescription is always provided free of charge. We only intend to partially distribute the advertising income that arises from the recipe page published by us to the transmitter.
Payment methods such as PayPal or gift vouchers from popular portals such as Amazon can be used for a distribution. A specific selection will be offered to the user in due course. For the transmission of the payment, the voucher or communication in this context, it is necessary to enter the user's e-mail address in the prescription transmission form. There are currently no plans to collect or save real names or other personal data in this context.
A taxation of income from this participation is to be classified in Germany as "income from other activities" according to §22 point 3 Income Tax Act (EStG) and as of this document is tax-free up to an amount of 256 € per year. The registration of a business or a freelance activity is not necessary for this at our discretion. The user is responsible for the declaration in the personal income tax return. We encourage you to consult a tax advisor or lawyer in individual cases, as we can neither provide tax advice nor legal advice. This point is purely informative and does not accept any liability. If we receive information that proves incorrectness, we are willing to adjust the information as soon as possible.
All users are expressly permitted to share links on familiekocht.com, all subpages and recipes online and offline, as well as to promote the website and the recipes.
Users are not allowed to artificially and without need to click on advertisements or other promotional links on their recipe page, or to ask third parties to do so. Such behavior can lead to exclusion from advertising programs with third parties and exclusion from the participation program of familiekocht.com, as it can damage the portal and the community.
As of the publication date of this document, the implementation of the commercial participation is in development. A specific start date is not yet known. All users who submit a recipe for publication on familiekocht.com with immediate effect can voluntarily agree to participate in the participation model from the start by ticking the submission form. As part of your consent, you agree to subscribe to our publisher's newsletter and learn about the current status of developments, as well as receive helpful tips for creating recipes, food photography and online marketing in the future.
Section 9 Patents
All patents registered on familiekocht.com are also applicable to all services and other products from familiekocht.com. It may happen that the respective patents are operated under one or more patents.
§ 10 your account
Should we allow the creation of user accounts in the future, the following rules apply.
1. Access to some (paid) services on the website requires the creation of an account.
2. The creation of an account is only permitted to persons of full legal capacity, who are provided with the registration form on the website https://www.familiekocht.com.
3. The user undertakes not to provide any false information about himself. Furthermore, the user undertakes to check his information regularly to ensure that it is correct.
4. When you use a familiekocht.com service, you are responsible for maintaining the confidentiality of your account and password and for restricting access to your computer and mobile devices. To the fullest extent permitted under applicable law, you agree to be responsible for all activities carried out using your account or password. You should take all necessary steps to ensure that your password is kept secret and stored securely and you should inform us immediately if you have any cause for concern that a third party has gained knowledge of your password or that the password is being used without authorization or this is likely. It is your responsibility to ensure that the information you provide to us is correct and complete and that you notify us of any changes to the information you provide. You can view and update some of the information you have given us on our website.
5. The user can change his user name and password at any time.
6. You may not use a service from familiekocht.com in a way that is suitable to interrupt, damage or otherwise impair the services or access of familiekocht.com.
7. Furthermore, you may not use the familiekocht.com services for any fraudulent or criminal offense, illegal activity, harassment or inconvenience.
8. We reserve the right to withhold the services on the website or to close member accounts. This applies in particular in the event that you violate applicable law, contractual agreements or our guidelines.
9. The users of this website can delete their account at any time by sending a corresponding message using the contact form. The user's account will be deleted immediately as soon as the user has filled out and sent the form.
§ 11 Claims from intellectual property rights
familiekocht.com respects the intellectual property rights of third parties. If you believe that your intellectual property rights have been used in a manner that gives rise to a suspicion of infringement, please follow our infringement notification procedure at https://www.familiekocht.com.
§ 12 liability
1. We always try to ensure that the services of familiekocht.com are available without interruptions and that transmissions are error-free. However, due to the nature of the Internet, this cannot be guaranteed. Your access to the services of familiekocht.com may occasionally be interrupted or restricted in order to enable repairs, maintenance or the introduction of new facilities. We try to limit the frequency and duration of any such temporary interruptions or restrictions.
2. familiekocht.com has unlimited liability insofar as the cause of the damage is based on an intentional or grossly negligent breach of duty by familiekocht.com or a legal representative or vicarious agent of familiekocht.com.
3. Furthermore, familiekocht.com is liable for the slightly negligent breach of essential obligations. Essential are obligations, the violation of which endangers the achievement of the purpose of the contract or the fulfillment of which enables the proper execution of the contract in the first place and which you regularly trust to be observed. In this case, however, familiekocht.com is only liable for the foreseeable, contract-typical damage. familiekocht.com is not liable for the slightly negligent breach of obligations other than those mentioned in the preceding sentences.
4. The above limitations of liability do not apply to injury to life, limb and health, to a defect after assuming a guarantee for the quality of the product and to maliciously concealed defects. Liability under the Product Liability Act remains unaffected.
5. As far as the liability of familiekocht.com is excluded or limited, this also applies to the personal liability of employees, representatives and agents.
§ 13 Links to other websites
1. For links that are not operated by familiekocht.com and are on their website, we have no way of checking the content of this website, as it is completely independent of us.
2. For this reason we do not take any responsibility for the content of these websites and the consequences of their use by visitors to them. Accessing all websites accessible via links is at your own risk. There is no separate notice when users leave the website. However, we ask you to inform us immediately of any illegal and dubious content on the linked website.
See also section 7, paragraph 15 - backlinks for user recipes
§ 14 data protection
1. It can happen that data and information about visitors and users (date, time, page accessed) are saved on the server when they are accessed. We point out that - without consent - no personal data (e.g. name, address or email address) will be stored.
2. Should personal data be collected, we undertake to obtain the prior consent of the website user. We undertake not to pass on any data to third parties unless the visitor or user gives their prior consent.
3. We would like to point out that the transmission of data over the Internet (e.g. by e-mail) can have security gaps. Accordingly, an error-free and trouble-free protection of third party data cannot be fully guaranteed. Our liability is excluded in this regard.
4. The user has the right to information. You have the right at any time to receive information from us in full and free of charge about your data.
5. Furthermore, there is a right to correction / deletion of data / restriction of processing for the user.
§ 15 cookies
1. We may use cookies to display the product range. Cookies are small text files that are stored locally in the cache of the visitor's Internet browser.
2. Numerous websites and servers use cookies. Many cookies contain a so-called cookie ID. A cookie ID is a unique identifier for the cookie. It consists of a sequence of characters through which websites and servers can be assigned to the specific Internet browser in which the cookie was stored. This enables the websites and servers visited to distinguish the individual browser of the person concerned from other Internet browsers that contain other cookies. A specific internet browser can be recognized and identified via the unique cookie ID.
3. Through the use of cookies, the users of this website can provide more user-friendly services that would not be possible without the cookie setting.
4. We would like to point out that some of these cookies are transferred from our server to your computer system, most of which are so-called session-related cookies. Session-related cookies are characterized by the fact that they are automatically deleted from your hard drive at the end of the browser session. Other cookies remain on your computer system and enable us to recognize your computer system on your next visit (so-called permanent cookies).
5. You can object to the storage of cookies. A banner is available for you to object / accept.
6. Of course you can set your browser so that no cookies are stored on the hard drive or cookies that have already been stored are deleted. Instructions on how to prevent and delete cookies can be found in the help function of your browser or software manufacturer.
§ 16 Changes to the Terms of Use
We reserve the right to make changes to the services of familiekocht.com, regulations, conditions including these terms of use at any time. They are subject to the general terms and conditions, contractual terms and conditions and terms of use in force at the time you use the services of familiekocht.com. If any of these terms are held to be ineffective, void, or for any reason unenforceable, this provision is deemed severable and does not affect the validity and enforceability of any remaining provisions.
§ 17 No waiver
If you violate these Terms of Use and we do not take action against this, we are still entitled to make use of our rights on any other occasion in which you violate these Terms of Use.
§ 18 Place of jurisdiction and applicable law
1. For differences of opinion and disputes on the occasion of this contract, the law of the Federal Republic of Germany applies exclusively to the exclusion of the UN sales law.
2. The sole place of jurisdiction for orders from merchants, legal entities under public law or special funds under public law is the registered office of the provider.
§ 19 final provisions
1. Contract language is German.
2. If you violate these general terms of use and we do not take action against this, we are still entitled to make use of our rights on any other occasion in which you violate these terms of use.
3. We reserve the right to make changes to our website, rules and conditions, including these terms of use, at any time. If any provision in these Terms of Use is ineffective, void or unenforceable for any reason, this provision is deemed severable and does not affect the validity and enforceability of the remaining provisions.
4. The ineffectiveness of a provision does not affect the effectiveness of the other provisions of the contract. Should this occur, the meaning and purpose of the provision should be replaced by another legally permissible provision that corresponds to the meaning and purpose of the ineffective provision.
Status: May 10, 2020
Additional information: